SPECIALLY DESIGNED FOR RVs, TINY HOMES, AND SOLAR GENERATORS
HARDWARE
DUE TODAY
PRODUCTION STARTING FALL 2023
$5
PRODUCTION STARTING FALL 2023
RESERVE NOW
By placing this order, I agree to the Optivolt Terms Of Service and Privacy Policy . You can cancel the payment at any time via your Order Details. Optivolt may update its Service Terms and pricing as needed after providing the required notice to you.
#SHADEHAPPENS
#SHADEHAPPENS
DON'T LET IT STOP AN ADVENTURE
OPTIVOLT
vs
CONVENTIONAL
SOLAR
Pulse™ deals with all the usual suspects.
Foliage
Buildings
Power lines
Dust & soil
Snow
Bird droppings
UNBEATABLE PERFORMANCE
UNBEATABLE PERFORMANCE
PLUG-N-PLAY
Swapping your existing panels to OPTIVOLT 100W panels is easy:
UNPLUG NON-SHADE-TOLERANT PANELS

(see list below)

PLUG IN OPTIVOLT 100W PANELS
NEVER WORRY ABOUT BATTERY LIFE AGAIN
OPTIVOLT 100W CROSS-COMPATIBILITY
RENOGY

PORTABLE POWER STATION

ECOFLOW

DELTA, RIVER SERIES, POWER KIT

GOPOWER

EB, AC, PS

BOUGERV

PORTABLE POWER STATION

VICTRON

SMARTSOLAR

JACKERY

EXPLORER

GOALZERO

YETI
Don't see your power system?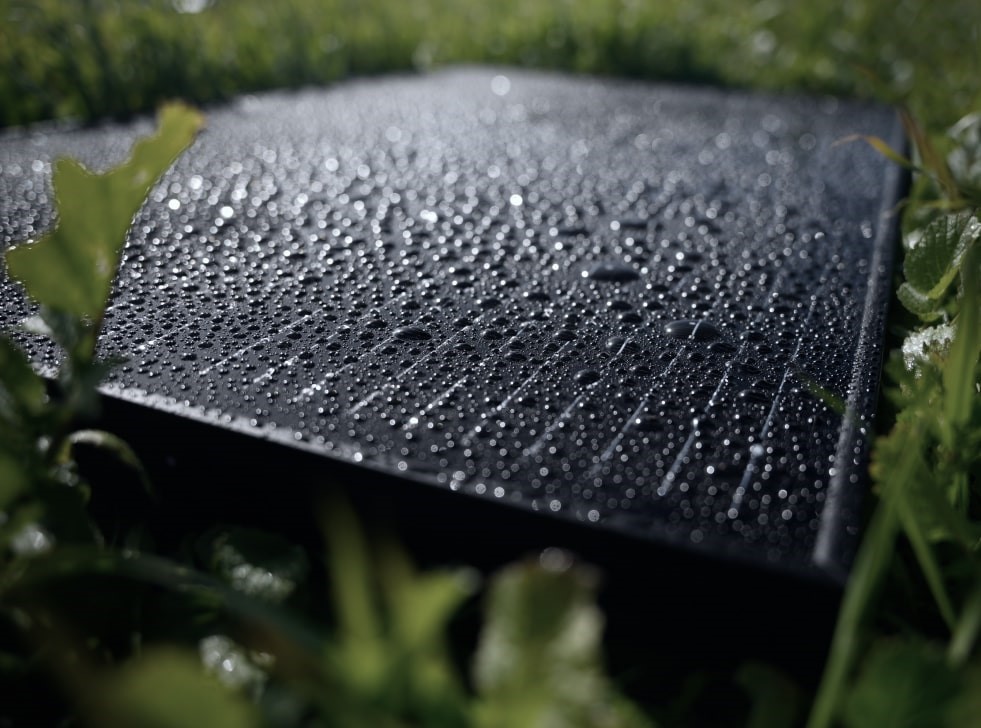 / ALL-WEATHER
/ RUGGED
/ BATTLE-TESTED
Power through the cold — Pulse™ shade tolerance operates comfortably in the heat and the cold, from –40ºC all the way up to 65ºC
Military-grade durability offers shatter resistance for rocks, hail, and vandalism
DESIGNED FOR DIY
Frame and included universal mount kit offers mounting support for Class A campers, toy haulers, and everything in between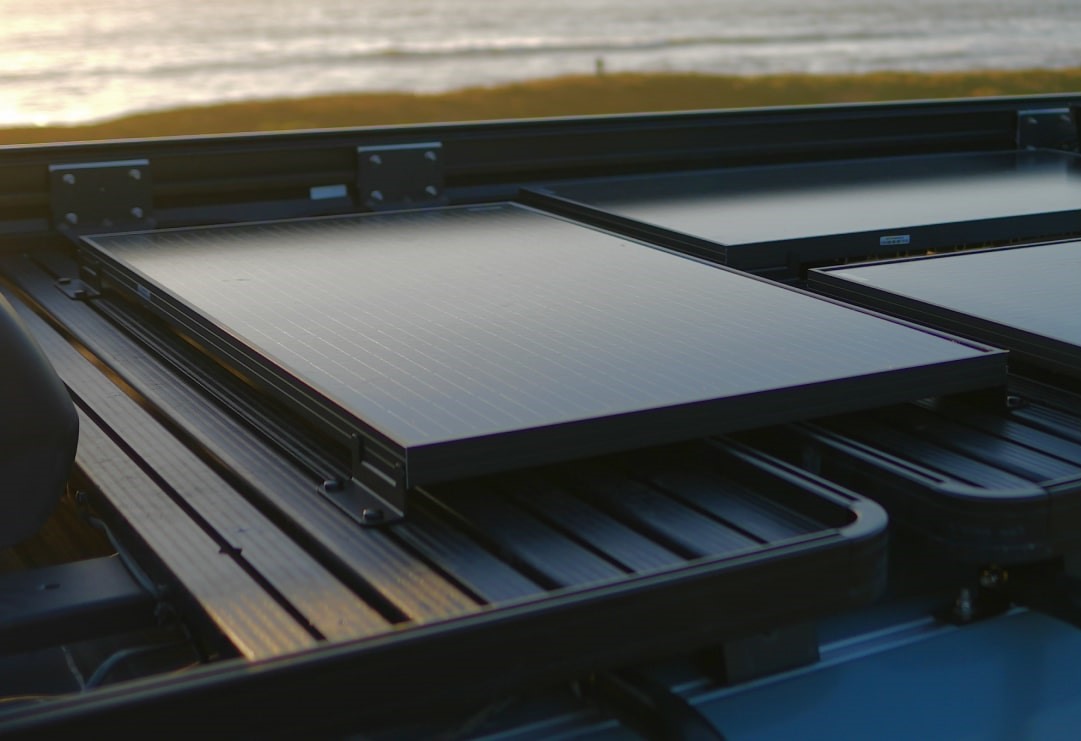 BUILD-YOUR-OWN-POWER
Building your own solar power kit from scratch is just as easy as swapping panels from an existing installation.
We highly recommend pairing Optivolt 100W with the ECOFLOW POWER KIT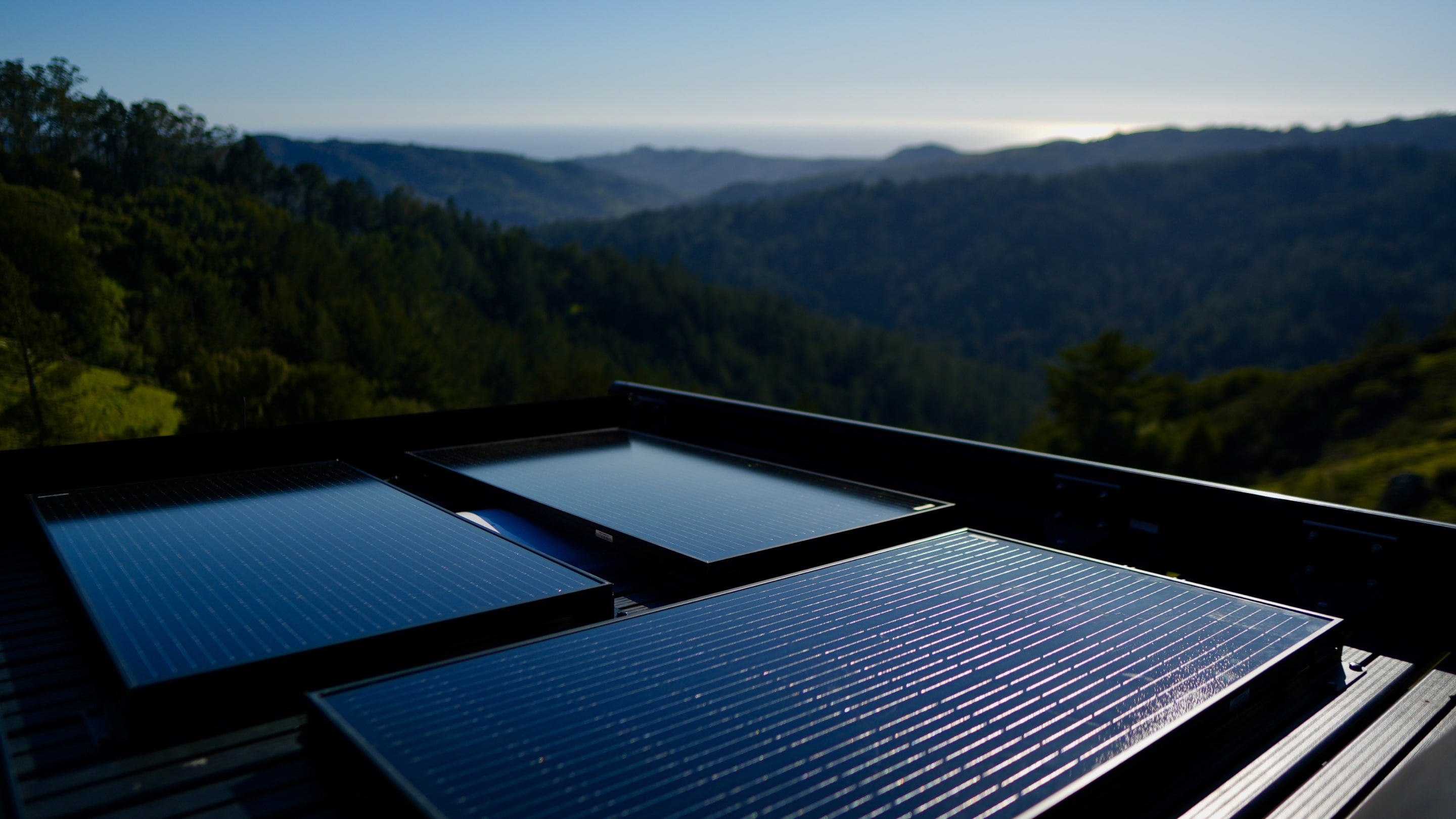 CHARGE FORWARD | ENERGY INDEPENDENCE
CHARGE FORWARD
ENERGY INDEPENDENCE
PANEL SPECS
DIMENSIONS
530 ☓ 1070 ☓ 35 mm
MAX CURRENT I MP
5.6 A (LOW VOLTAGE)
2.8 A (HIGH VOLTAGE)
MAX VOLTAGE V OC
24 V (LOW VOLTAGE)
48 V (HIGH VOLTAGE)
ACCESSORIES
2-1 MC4 Y-ADAPTER
UNIVERSAL MOUNT KIT
WEATHER RESISTANCE
IP66
-40 – 149ºF | -40 – 65ºC
DESIGN
BLACK FRAME + BACKSHEET
WARRANTY
5-YEAR PERFORMANCE GUARANTEE
FAQ

WHAT IS SHADE TOLERANCE?

Shade tolerance is a solar panel's ability to output as much power as possible in non-ideal lighting scenarios. Whether it's a shadow from a tree branch, nearby power pole, dust + soiling, or even bird droppings, traditional solar panels fail to output meaningful power, instead heating up internal components (like solar cells and bypass diodes) until they fail.

Optivolt Pulse™ is a patented power electronics architecture that recovers the enormous power losses incurred by uneven light availability, outperforming industry-leading solar panels by up to 25x in many shading scenarios.

HOW ARE OPTIVOLT 100W SYSTEMS WIRED DIFFERENTLY?

To ensure consistent function, Optivolt panels should always be wired in parallel (this is actually true for all solar panels). When panels are connected in series, the lowest-performing (panel with most shade) will limit the power from the rest in the array.

WHAT ELSE DO I NEED FOR MY RV / TINYHOME?

Optivolt 100W is compatible with all customized power systems, like traditional solar panels are.

Most custom power systems will require the following additional components: charge controller, battery, inverter, and mounting/wiring accessories

For the easiest installation process, Optivolt recommends the EcoFlow Delta Pro or Power Kit EcoFlow's Help Me Choose is an excellent resource to estimate the battery size for a particular daily use.

HOW MANY PANELS DO I NEED FOR MY SYSTEM?

Add all device and appliance daily Watt-Hours together to determine your total Daily Energy Use.

All Climates: Daily Energy Use ÷ 100 (e.g. 1000Wh → 10 panels)
Sunny Year-Round: Daily Energy Use ÷ 200 (e.g. 1000Wh → 5 panels)

To size your battery, multiply your Daily Energy Use by the number of days of backup power you need. We recommend at least 3 days of backup in a sunny climate and at least 5 days of backup in any other climate.

CAN I RETURN MY OPTIVOLT 100W PANEL(S)?

If you're not happy with your panels, return within 60 days hassle-free for a full refund. Optivolt 100W panels are covered by a 5-year warranty*.

*Return and warranty policies are subject to change. Specific terms will be provided before you are charged the remaining balance for your panels.